overview
5G is disrupting the network status quo. As service providers transition their networks to support this new reality, they require a strong 4G foundation that over time, can incorporate an increasing range of pivotal technologies. These include:
5G NR, where the 5G node remains connected to the 4G network before becoming a standalone 5G network
Small cells on high, mid or low bands to offload network strain through densification in large areas (transmitting signals around obstacles)
Carrier aggregation to combine multiple carrier data streams to increase peak user data rates
Massive MIMO to ensure better utilization of existing bandwidth
At the same time, the transition to 5G is challenging service providers to simplify and accelerate network deployments – something that requires a simplified infrastructure buildout process that ensures faster deployments in a more efficient manner.
introducing Amdocs 5G Fast
Amdocs 5G Fast portfolio supports today's network densification and deployment projects to create a strong 4G foundation for 5G. During this crucial time when new technology must co-exist with the underlying 4G network, our services and solutions ensure your 5G rollout is faster, smoother and capable of meeting speed requirements – all while delivering the levels of network output you need to keep your customers happy.
Amdocs 5G Fast cost-efficiently provides the required capacity with a suite of automated design, planning and deployment solutions that enable faster site planning, integration and launch, automated alarm checks and automated acceptance reports to simplify and accelerate network rollout and densification projects.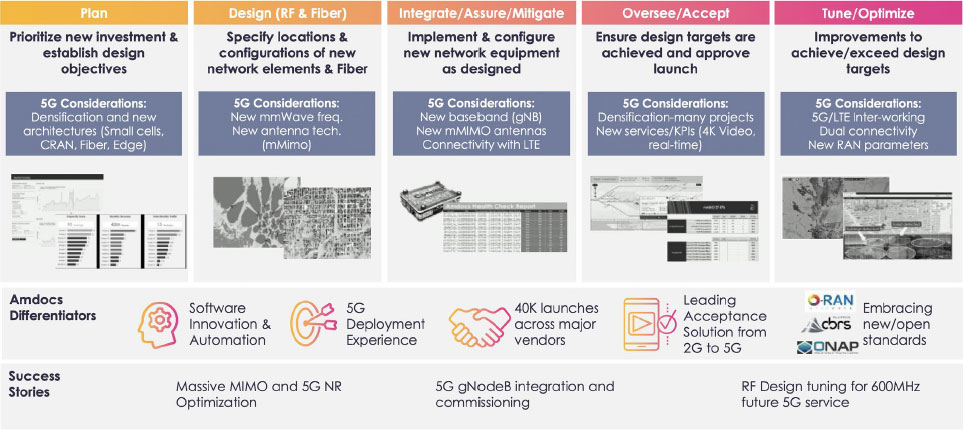 Figure 1. Amdocs 5G Fast End-to-end Network Rollout solution